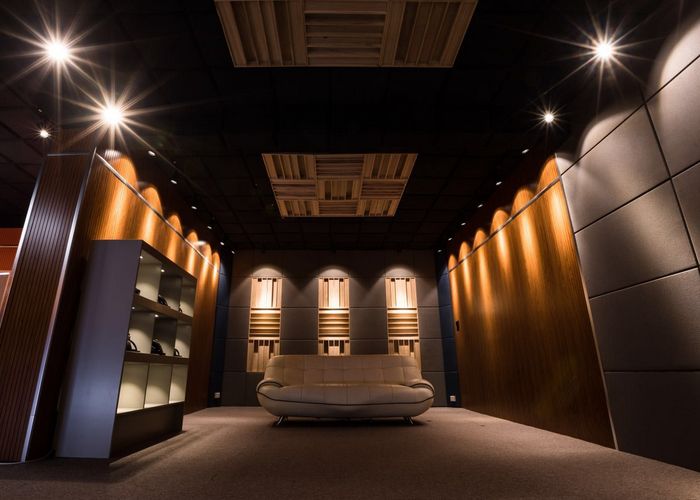 About Us
CELTO Acoustique is a premium manufacturer of professional audio products established in 2011. We base our research and development on exceptional European engineering practices.
Our global management team brings with them over 110 years of experience in the professional audio and sound reinforcement industry.
To maintain our required design, production standards and quality control, we develop and manufacture all products within our modern onsite facilities. This includes state of the art R&D centre, critical transducer design, electro acoustics, complete manufacturing, painting and assembly.
We continue to build a global distribution network and to date we have built strong business relationships in 37 countries which also includes four CELTO Acoustique owned and operated distribution and service centres statically placed for quick delivery of our products to our network.
We strive to become a globally respected brand.
CELTO Mission Statement
With integrity and passion we design and manufacturer innovative products that move people wherever they are. We lead with excellence, ground breaking performance which generates real customer value.
CELTO Vision Statement
Engineered Beyond Expectation
CELTO Values
Innovation
Quality
Team Work
Integrity
The Team
Arthur Felix - Founder, owner and CEO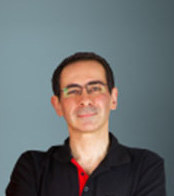 Born 1972 in France
Arthur first display his entrepreneurial skills at the age of 14 when he built his first loud speakers with his father in their garage. He needed speakers the following week for a birthday party where he was the DJ.
Enrolling into Institut Universitaire Technologique of Lyon 1 completed a Civil Engineering degree, with acoustics as main component.
After graduation, working for 7 years for a leading rental company in Lyon as a front of house engineer mixing for many prestigious artists like Tina Turner and Johnny Hallyday.
In 2003, starting his own audio consulting company, AG AUDIO PRO (AG for Arthur Georges, his 2 first names). The main business of AG Audio was to design customs installation speakers for club, theatre and auditorium.
During a 2006 trip to China, he meets an OEM amplifier manufacturer in Guangzhou, and they decided to partner on a new professional audio brand. 18 months later, AUDIOCENTER was launched at Beijing 2008 PALM Show with warm reception from the market.
In 2010, Arthur decided to start his own manufacturing facility and in 2011 in Guangzhou Panyu district the R&D centre and factory became a reality.
In 2013, an important decision was made to develop the CELTO Acoustique brand. "The best move I have ever made" The last 5 years CELTO Acoustique has seen tremendous success and has enjoyed over 1000% growth during this time. Today, CELTO Acoustique products are distributed in 37 countries with the factory manufacturing thousands of speakers per month.
Alain Pouillon-Guibert - Ambassador and CTO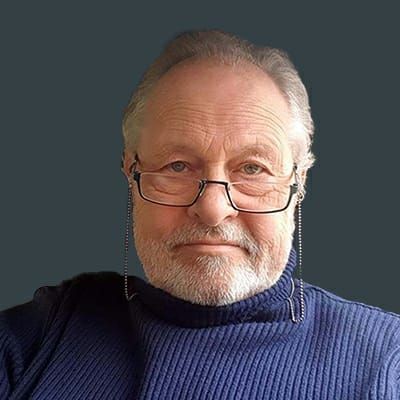 Born 1949 in France
During his high school years, he became fascinated by his friends playing music and tried to follow in their footsteps, but his fingers wouldn't let this happen, but he was very good at mathematics and physics. Making basic modifications to radio receivers using them as guitar amplifiers, he got the simple idea to use his scientific skills to bypass his dexterity weakness. It was the time of the first mega concerts in stadiums using columns designed mainly for voice in churches and small halls.
In 1978, with a brand-new engineer diploma he started a small company in Paris called APG Ingénierie, specialized in designing and building the out of the ordinaire, adapting PA systems to custom requirements. Joining the Audio Engineering Society, put him in touch with other engineers and studied researcher papers in pro audio. Quickly, the company had to enlarge its production to complete PA systems for rental companies.
Spending time in the field with his rental customers he understood that time spent to install the PA system was an issue. In 1983 he introduced the Mobile2, the first lightweight "compact" full range cabinet, some still working 26 years later. The first step making Alain famous was to become Radio France supplier, the French national radio broadcast, with Mobile2, and RF1B custom designed small cabinet for external events.
At the same time, he was called by INA, the French national institute of audio-visual, to teach sound engineers on practical electro acoustics. Several hundred people have been trained by Alain in the field as well as in classroom.
In 1995 he introduced Isotop technology to replace and enhance big compression drivers, with many of these innovative products still doing the job many years later
In 2002 he left the APG company coming back to his roots, consultant, creator and designer of pro audio products. During a time of technical research, he met Arthur Felix in 2017. Having naturally the same philosophy of the best possible quality audio products they decided to work together.
But this is a new story.
Nicolas Lucas - Director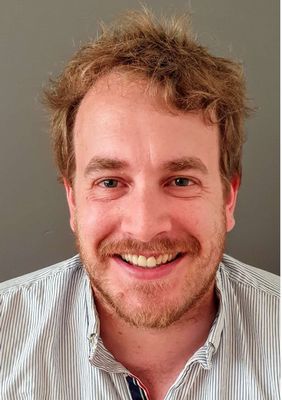 Born 1984 in Belgium
Teaching Public Address at SAE Institute and having live mixed more than 4000 bands worldwide over the past 20 years, Nicolas Lucas is a well renowned and respected Live Sound Engineer. Started from the beginning of CELTO Acoustique journey and being Technical Director, he plays a key role in design of hardware and usability of the products in the field for rental companies.
Starting as a DJ when he was 14 but after couple of years realised his passion was mixing instruments rather than songs. Since the age of 16 working in rental companies he climbed the hierarchy to become a recognised front of house sound engineer. Started his own company at 20 after attending the SAE Institute to achieve a diploma in sound engineering.
Meeting Arthur on a French internet forum, they quickly became friends and partners in the AG AUDIO PRO adventure. All started there.
Today, Nicolas is the director and European Manager of CELTO Acoustique and partner in Weplay SPRL, a very innovative and successful international AV rental company based in Belgium. Knowledge gained helps to understand the needs of the market for rental and field work, applying this knowledge to CELTO Acoustique products to meet and exceed the needs of the Live Sound Engineers in the field.
Rodger Rapsey - Marketing Director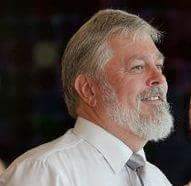 Born 1958 in New Zealand
Rodger has been in the sound industry for over 30 years. He was a founding director of The PA People NZ Ltd and then moved to Australia in 1992 to become a director of The PA People Pty Ltd in Sydney. In his position as Sales Director he designed, engineered and project managed a substantial number of installations involving churches, schools, lecture theatres, stadiums, in fact wherever sound reinforcement requirements were necessary.

In 2002 he moved to the Gold Coast to take up the position of General Manager of BOSE Professional Products for the Globe where his area of responsibility included product research and development, manufacturing, sales and marketing. During this time Rodger was instrumental in the development of a new and innovative range of products. His experience overseas has given him a wide understanding of the pro audio field and allowed him to develop a network of strong industry-related relationships.
In 2008 Rodger established pro and commercial audio distribution business, Sound Choice Pro Audio in Australia and expanded to New Zealand and Singapore.

Rodger prides himself on the fact that he has his ear to the ground and knows what the current market in this region is asking for in regard to product and has therefore specifically chosen quality products that will meet the markets requirements.
History and Innovations
2011 - Establish first small 800m2 workshop for wood cutting, painting and assembly.
2012 - 13MBCH1 space saving trimmed chassis that allows a 15" paper cone driver to fit into 13.5" width cabinet
2013 - HFDN72 first compression driver to incorporate as standard Aquaplass coating to reduce Titanium breakup modes
2014 - IWAC210 fully integrated rigging to connect top and sub without any additional hardware with tilt up and tilt down setup
2016 - CELTO industrial park covering 25,000m2 of land and 10,000m2 of workshop space over 5 buildings.
2017 - Well know acoustic veteran Alain Pouillon-Guibert joins the company as CTO.
2018 - TrueSound, a 4th generation high speed high current class D circuit is launched in Touring and Performance series amplifiers.
2019 - Frankfurt PLS, launch of IsoRay, the first large bandwidth true coaxial curvature array.
2020 - World First Aluminum Titanium Nitride dome for high frequency compression driver.
2020 - DCS (Deflective Cooling System) to improve by more than 10% the power handling of large excursion woofers
Products
- Professional loudspeakers, point source and line source
- Professional amplifiers
- Networkable digital processing
Markets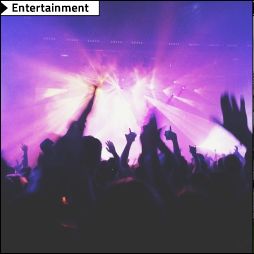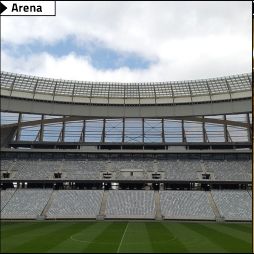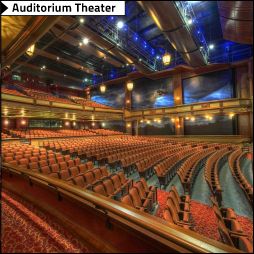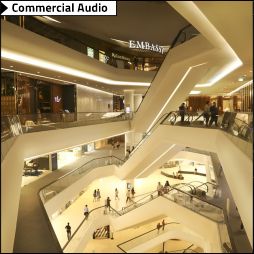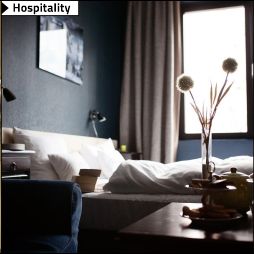 Our product range provides outstanding performance in real world applications for Rentals and Contractors. We address Entertainment, Hospitality, Commercial Audio, Auditorium / Theater and Arenas markets, both in fix install and portable applications.